Barska Optics is a company founded in 1994 and is based in La Verne, California. They develop and manufacture sports optical equipment and other related accessories.
They have a fair market share all across the United States, South America, Europe, Asia, Australia, Africa and various other parts of the world. Their corporate offices, warehouse and distribution are located in Pomona, Southern California. Other distribution centers are located worldwide as well.
The product portfolio of Barska is very extensive and includes a wide range of precision sport optics and accessories such as:
If you're into bird watching, hunting, fishing, stargazing, or if you love going to concerts, watching sporting events or doing some general outdoor hobbies, Barska has the products that would definitely meet your needs.
How Good Is The Quality of Barska Optics?
When people talk or ask about Barska, optics quality is almost certainly the first one that comes into their mind.
Well, fair enough, the name doesn't sound familiar to the ear compare to other popular brands such as Swarovski, Zeiss, Leupold, Nikon, Bushnell etc. But having said that, it should not be concluded that the quality of Barska's optics is not comparable to these other well-known brands.
Let us look deeper into their quality system and how they build their products so we can have a better and more informed conclusion. Every product manufactured by Barska goes through all the quality steps below:
Products are designed using the latest optics technology
The designed products are integrated with the best optical components which are sourced through leading manufacturers according to the highest specifications
Only high density optical glass and prisms are used in the product
A variety of coating options are applied to the glasses (lenses) to optimize light gathering properties and to obtain the best and brightest images possible
So you could see that every product that comes out from their factory is designed and built with the highest quality standard so customers will be rest assured that they are receiving a high-quality product from Barska.
One thing that's really working for them as well, is that they have a short and dynamic supply chain which allows them to price their products at a very competitive rate which probably why people mistook their cheap price as cheap quality.
Barska Optics Reviews
In the following sections we would try to lay out the different types of optical gear Barska has instore for you and have a basic review of what their optics has to offer.
Links for product specific reviews shall be highlighted in this article accordingly. It is worth to note the following characteristics first as we go through their different optical equipment:
Products can be customized (or individualized) for corporate customers
They have products on a low-budget range (with bare basics features)
They have options for pricier optics (with all the "nice toppings" included)
Products are available in different colors
Let us now go through each optical gear and related accessories available from Barska.
Binoculars
Barska has a very large (probably the largest) selection of binoculars in the industry.
Barska binoculars are available in more than 25 series and in each series there are various models or configurations available.
They have zoom power binoculars, fixed power binoculars and models with a very wide field of view so you have lots of choices to suit whatever outdoor hobbies you love doing.
For more details about the different binocular models from Barska, check out our article here.
Scopes
Barska scopes (or rifle scopes) is one of the brand's specialty.
Their extensive selection of rifle scopes are designed by hunters for hunters which ensures you have the most comfortable and accurate scope in the field.
Barska believes that the added comfort and accuracy of their riflescope will create a more fulfilling and enjoyable experience for users.
For more detailed information, our article about Barska scopes will provide you a better look about the various rifle scope models and designs available from Barska. Be sure to check it out!
Spotting Scopes
Barska spotting scopes has the largest selection in the optics industry.
They have many different models to suit your outdoor activities. They have spotting scopes suitable for long distance shooting up to astronomy.
What's pretty unique with Barska is that every spotting scope includes a compact table top tripod so you can have a steady viewing.
We'll discuss more details about their spotting scope in this article so just follow the link.
Telescopes
With Barska telescopes, you will find a wonderfully refreshing piece of technology.
They have new and classic models ideal for both the aspiring newbie and experienced astronomer.
You can find more about these telescopes in our article here -> Barska Telescopes Review.
Monoculars
Barska monoculars are the perfect alternative to binoculars or telescope.
With their premium optical coating and portability, it makes for an ideal companion for your outdoor experience.
We got more information about each type of monocular they have in their portfolio in this post. Go on and have a read!
Lasers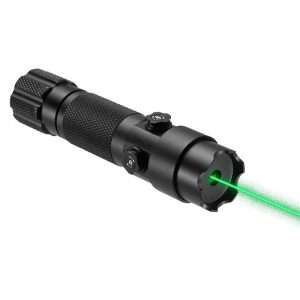 Barska has a huge line of rifle and handgun lasers which can be used for quick target acquisition.
These lasers are mostly available with either a red or green laser and they are really handy for your hunting or target shooting activity.
We'll discuss more of these lasers here -> Barska Laser, check it out!
Tripod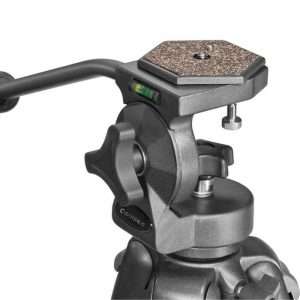 All outdoor activities require a great deal of time which can make you tired so if you're going to spend a lot of time doing your outdoor thing, you would need a tripod.
Barska has a very large line of tripods (and monopods as well) which can secure and hold your optics for you while waiting for that perfect moment. Comprehensive details can be found in our article here -> Barska Tripod.
Summary & Conclusion
Barska has been in the industry since 1994 and they have produced remarkable and high-quality optical equipment that caters to every type of outdoor activity that you can imagine.
Having a large portfolio of different optical products, ranging from the very basics to those with more advanced features, you certainly have lots of optics to choose from with Barska.
With a top-notch quality product designed from the latest technology and built with components from leading manufacturers and a price that is truly competitive,
Barska is definitely a brand that is worth checking out. Plus, with a global presence and distributors in over forty (40) countries around the world, there's always a big possibility that a Barska retailer is in your country.
So if you're hunting for an optical product to use in your outdoor passion, don't forget to try and check out the applicable Barska Optics – you might be surprised to having a very high-quality product at a fraction of a cost compared to other known brands.